Northeastern Mosquito Control Association, Inc.
Membership information
Registration at any annual meeting includes the $30.00 dues. If you would like to send in dues at any other time, please download and mail one of these forms:
Individual: NMCA Annual Dues Form
Agency/Business: NMCA Annual Dues Form 2
Note: these forms are in .pdf format; if you would like one faxed or mailed to you please send an e-mail to info@nmca.org.
For information on membership, download our brochure: NMCA 2020 membership brochure (2 pages)
NEW: The New Jersey Mosquito Control Association and the Northern Mosquito Control Association is excited to announce the introduction of the Young Professionals Committee! If you have been a member of NJMCA or NMCA for no more than 5 years and/or are a student with an interest medical entomology, mosquito control/industry employees, research scientists/post docs in government/private institutions for less than 10 consecutive years, you qualify to become a YP!
The Young Professionals group goal is to promote interaction between new and well-seasoned professionals and to increase student/young professional activities within the Mosquito community!
To sign up, click this link: NE Young Professional Group
Questions/Concerns/Comments/Suggestions? Let us know at stormy.freese@co.cape-may.nj.us or kaitlyn.odonnell@norfolkcountymosquito.org
Membership Benefits
<![if !supportLists]>1. <![endif]>Subscription to the NMCA quarterly newsletter, the Northeaster
<![if !supportLists]>2. <![endif]>Access to the NMCA archives (Proceedings, photos, newsletters, minutes of meetings, etc.)
<![if !supportLists]>3. <![endif]>Join the NMCA list serv, nmca-l
<![if !supportLists]>4. <![endif]>Participate in our annual meeting
<![if !supportLists]>5. <![endif]>Network with nearly 250 members and share ideas, problems and information!!
You must be a member to enjoy these benefits – join today!! If you are already a member and need access, or want to check your membership status, please e-mail nmca@nmca.org for more information.
<![if !vml]>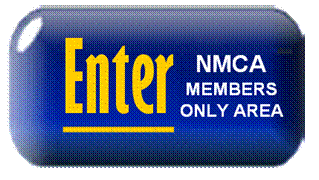 <![endif]>